Loyalty Pays! Rewarding our Members!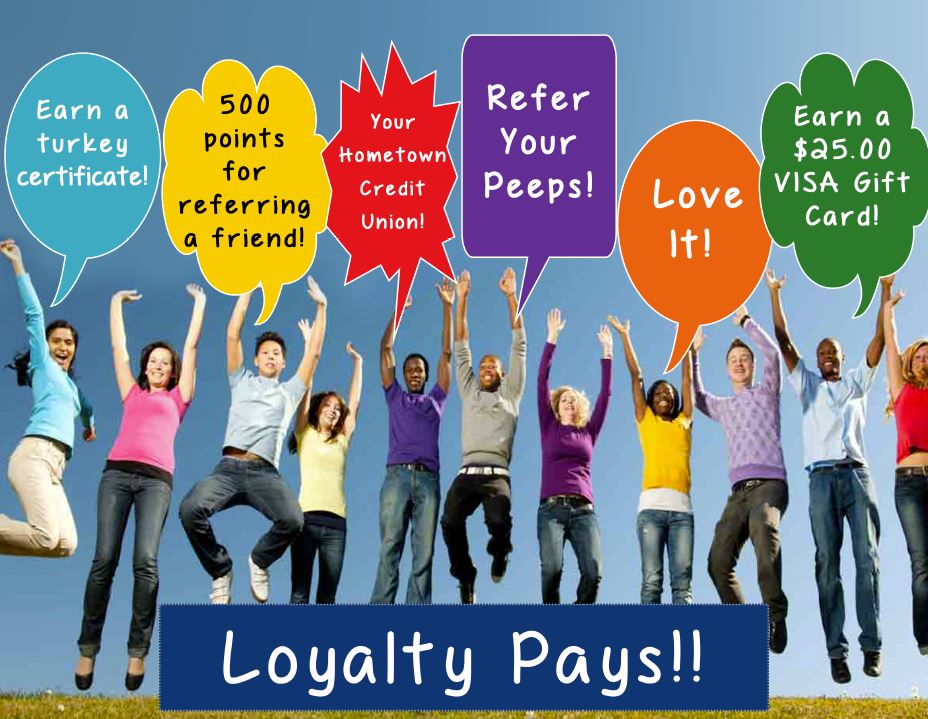 Our members started earning Loyalty Pays points August 1, 2014! The more services you have with us, the more points that you earn. Points can be redeemed for fee reversals, VISA Gift Cards, donations to local charities, and even a free turkey coupon for the holidays! You can easily check to see how many points you have earned on your online banking or you can ask a teller. Here are the details on how you can earn points and what you can redeem them for!
Click here for info on earning and redeeming points!